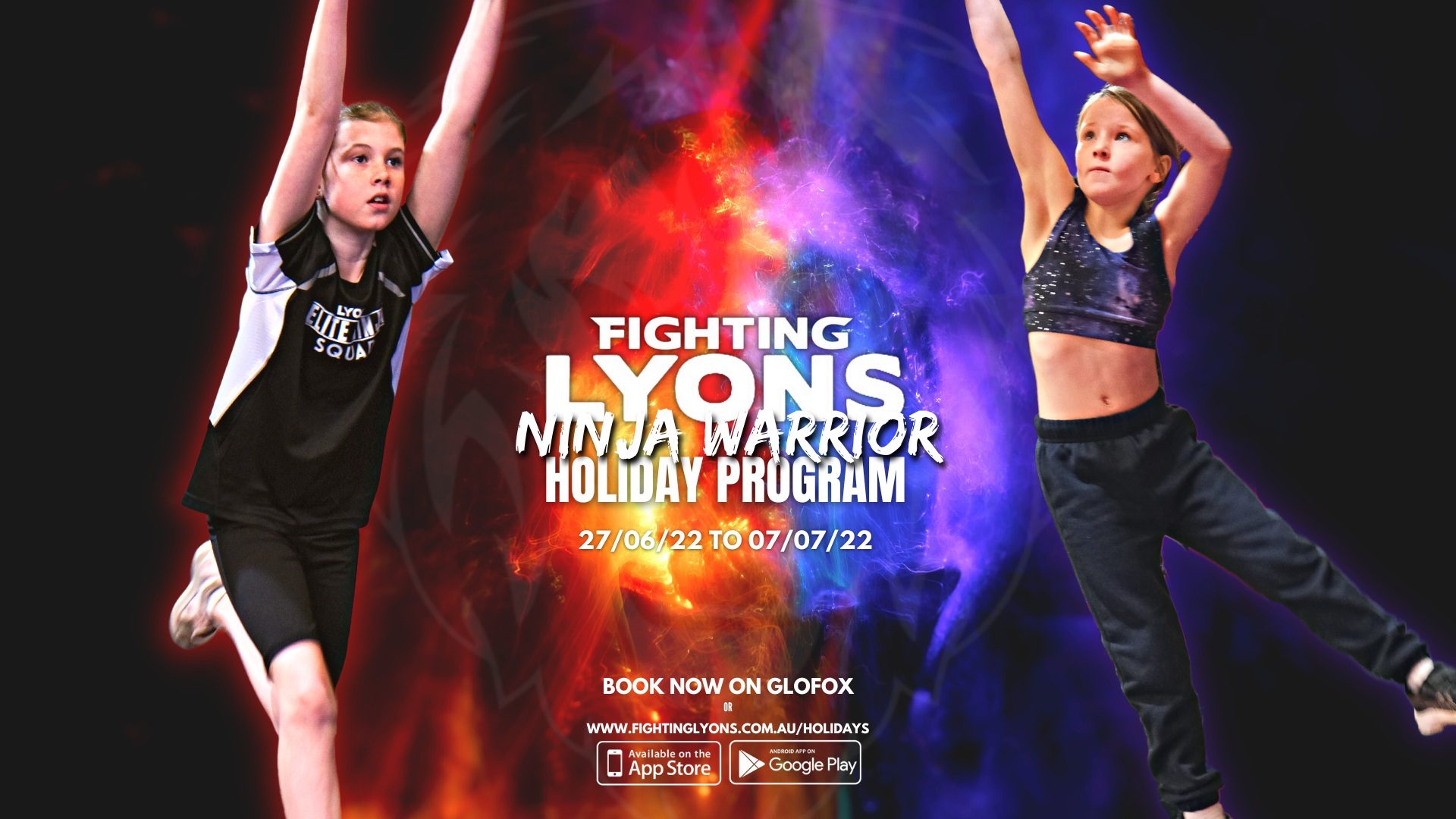 Holiday Sessions - 1.5 hours - $29.99 for casuals, $14.99 (50% off) for members
Our Holiday Sessions are a super-sized version of our Ninja Warrior classes, including:
Warped Walls

Olympic Size Trampoline

Cliffhanger

Lache Apparatus

Obstacle Course designed by Ninja Warriors

Zip Line

And more!
Lyons Holiday Club - 3 hours - $55 for casuals, $27.50 (50% off) for members
Lyons Holiday Club is a 3 hour camp-inspired session for your kids! The Lyons Holiday Club includes:
Ninja Warrior courses

Boxing Fitness

Acrobatics

Group games & Team Building
This will be a fantastic environment for all ages of children (5+ recommended) to get to know each other and strengthen our Fighting Lyons community. Older children will have the opportunity to develop as role models and team leaders, while the youngsters will get to join in with the bigger kids and develop their sense of engagement, while having fun.
There is no expectation of a certain ability – Fighting Lyons is known for being inclusive, and our staff are trained to deal with complete beginners through to the most experienced kids!
This is the perfect opportunity to invite friends and family to join in on the best of what Fighting Lyons has to offer. 
Parents are welcome to stay and just relax, or drop the kids off and pick up at the end of the session. All the kids will need to do is bring their lunch and runners and be prepared for a day of fun!
WINTER HOLIDAY SESSIONS
Fighting Lyons' Holiday sessions will be running from 27/06/22 to 07/07/22.
Sessions can be booked here or via the GloFox booking app.
To show sessions, select the calendar icon below and change to your desired date.