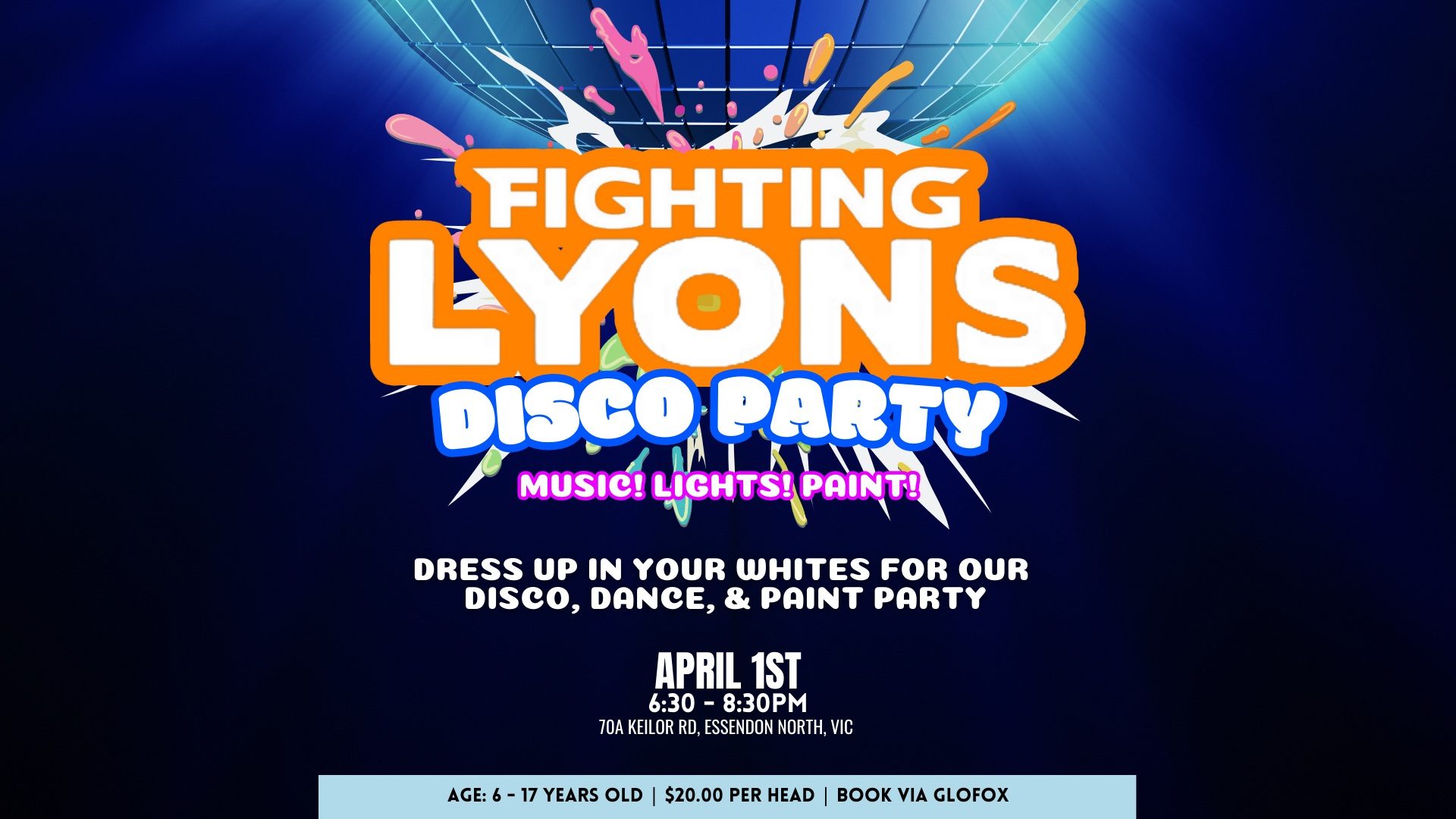 MUSIC! LIGHTS! FLURO PAINT! 
On Saturday the 1st of April, Fighting Lyons will be hosting a Disco & Dance Party for kids 6 – 17 years old.
Colour the Night by painting yourself at our Fluro Paint station, and then Dance & Play in our glow-in-the-dark obstacle course and dance floor. We recommend kids to wear white or fluro coloured outfits to make the most out of the night.
Entry to our Disco Party is open to the General Public and is $20.00 per head.
Book below to join in on the most colourful night of the year!
To view the event, change the date below to the 1st of April.