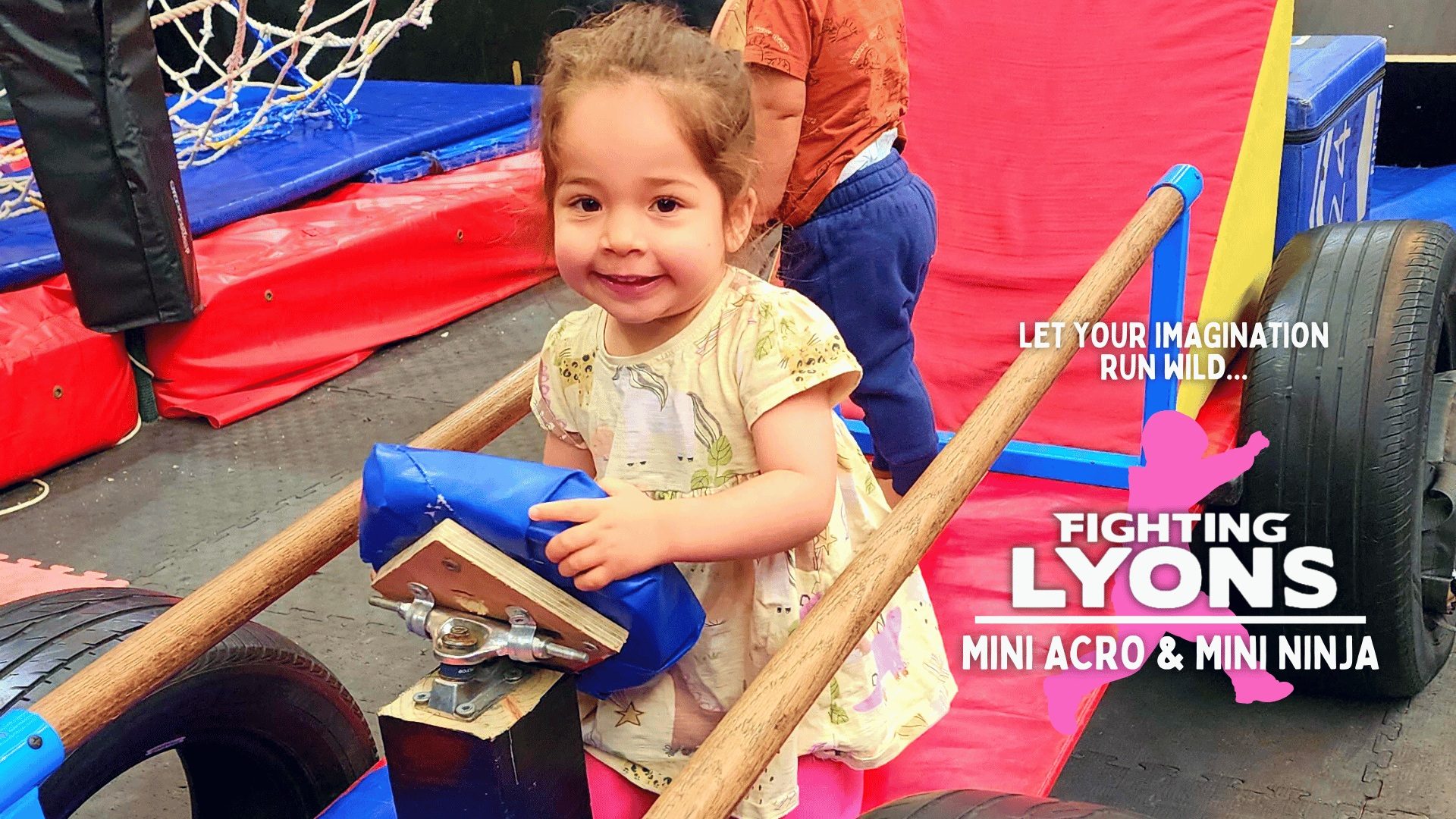 Mini Acro & Mini Ninja Program
Welcome to our Mini Acro and Mini Ninja programs.
The classes are an introduction for toddlers and preschoolers into the worlds of Acrobatics and Ninja Warrior.
Our Mini  program is a fun Acrobatics class for the little 2-4 year olds. In this class, they get taken through an obstacle course that involves balance, coordination and mini jumping, all of which they learn throughout the session.
We also have a large trampoline, foam pit and inflatable air track mat, which has become the kids' favourite area!
Our Mini Ninja program is a fun introduction to our littlest Ninja Warriors. In this class, they take on the challenge of Ninja Warrior courses suited for 3-5 year olds. They will also get the chance to conquer our warped wall and zip-line.
These classes have no lock in terms and run on a casual basis. However, every two weeks we introduce a new theme to our courses. Themes can range from Dinosaurs, Space, Fairy Tales, and Holidays. Each participant will also receive a sticker to put into their own free personalised booklets.